It hit me while standing in the crowd at "Fun Fun Fun Fest" in Austin, TX waiting for NOFX to take the stage. "Skate or Die" by Teenage Bottlerocket came on over the PA. A smiled stretched across my face within the first few seconds of Brandon's drum intro. I didn't realize just how much of Brandon's personality is embedded into his playing. I looked back to my brother who was standing behind me and he was smiling too. Shortly after, they brought out the kick drum with BRANDON spelled out in black masking tape across the front. A sharp thread ran through my body as Brandon's "Skaaaaate" line played at the end of the song.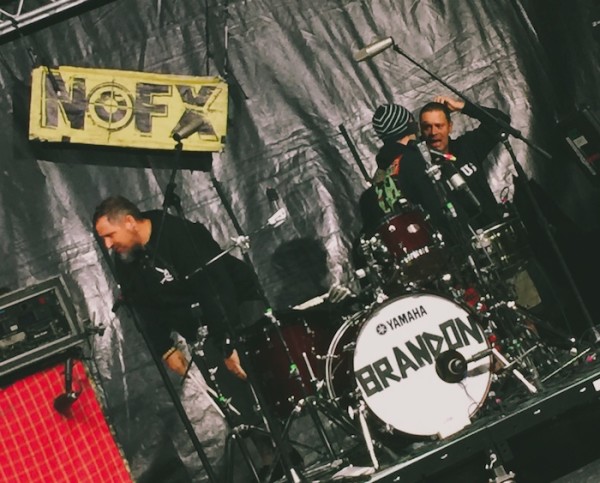 Brandon had a certain energy on stage you could feel and know that he was doing what he loved. Sweat would soak through his signature boardshorts as he galloped his way through the set.
He played with style. The drum stick tosses, head banging and hair flailing…and of course that signature "1-2-3-4" that would set off another song. I've been seeing the guys play live since 2006 and have had the pleasure of getting to know them all. They've always been the nicest guys. It's been awesome to see how much their band has grown due to their hard work and dedication. From playing a random park pavilion in Waco, TX to touring the world and sharing their music with everyone.
My heart goes out to Ray who has lost his brother. I can only imagine the emotions he and his family have experienced the past few days. I wish them the strength to get through the oncoming week. I made it a point to hug my brother and tell him that I love him this weekend. It's something I don't do often enough… It's a sad reality that it takes something tragic to realize the things we may take for granted everyday.
I know it's impossible to "live everyday like it's your last" or even always to tell those who mean the most to you that you love them. But I think I could tell my family I love them everyday and even that wouldn't make it any easier when they're gone. It's just something we can never brace ourselves for.
Although, it's a difficult pain to deal…we would never be able to feel that pain if it wasn't for the joy those people brought into our lives. That's just how it goes.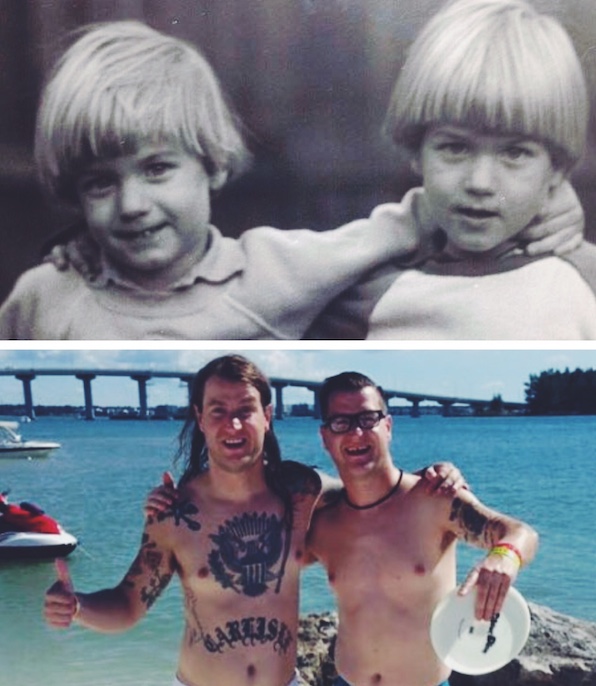 If there has been any light in the passing of Brandon it has been the out pour of support from those who cared about him. I've spent my time this weekend scrolling through Facebook and looking at pictures. There are TONS! I've been reading everyone's favorite moments and memories of Brandon. So many pictures of a smiling Brandon having a blast behind the kit.
I'm sure Brandon would be stoked on all the love he has received from across the globe. A GoFundMe was created to cover his medical/funeral expenses and received 40K in just 3 days! It's amazing just how many lives he touched. I'll wear my fishnet hat backwards in his honor as I remember how great a brother, drummer, and friend he was to all.
RIP Brandon Lee Carlisle (1978-2015)
[PODCAST]: Click to Listen to Episode #2 of the Mike Deestro Show – Shut Up and Get Rad!